Asian American & Pacific Islander Heritage Month
May is Asian American Pacific Islander (AAPI) Heritage Month. Every year, this is an opportunity to listen and learn about the diversity within AAPI communities as well as how deep the connections are to all facets of American history.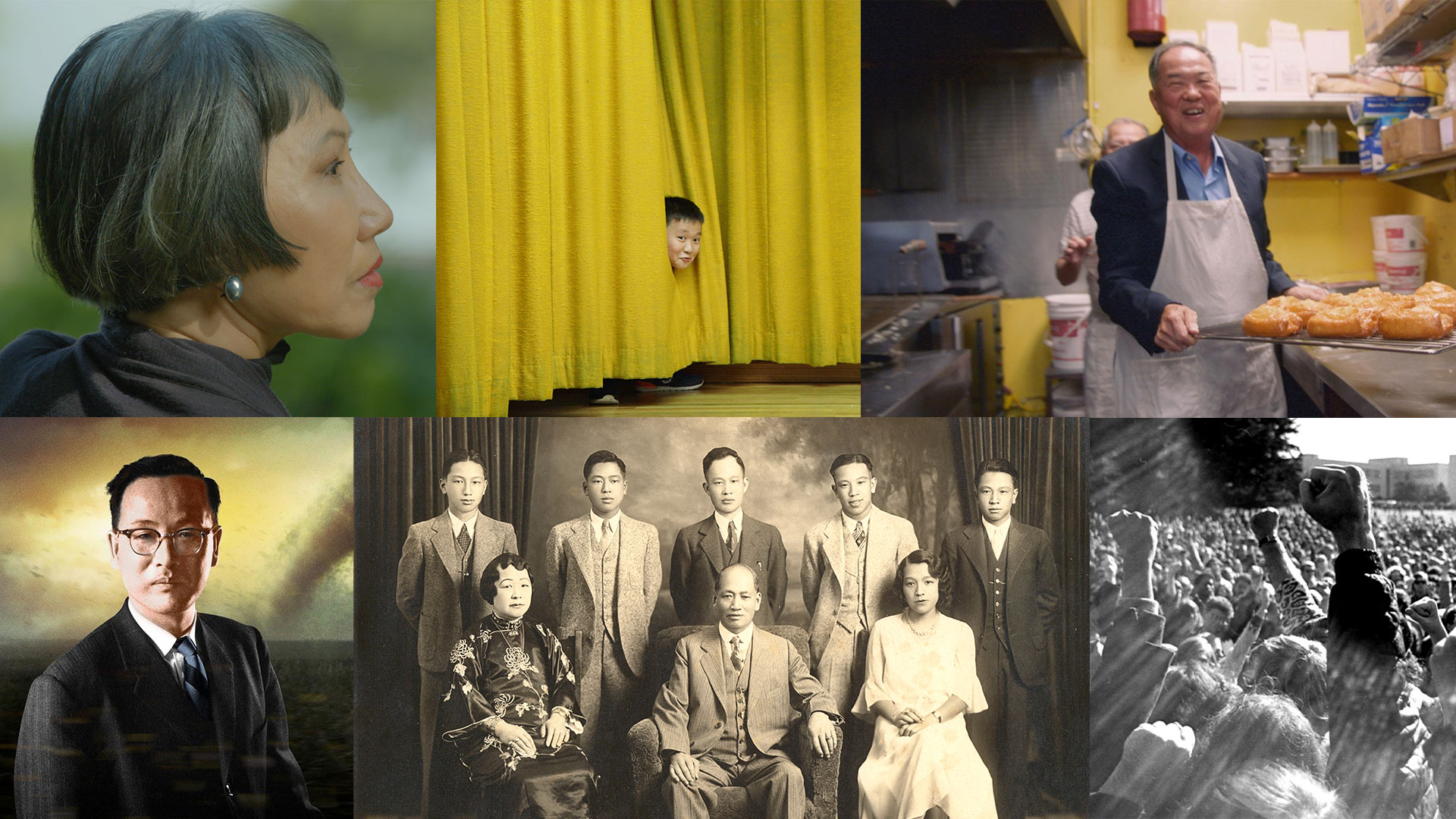 AMERICA REFRAMED Curtain Up!
In New York City's Chinatown, the theater club of PS 124 is staging an adaptation of the film "Frozen." As the 5th graders gear up and rehearse for the musical production, nervous excitement and flubbed lines brush up against cultural stereotypes, family expectations, and post-graduation uncertainties. CURTAIN UP! shares a kids-eye view of the wonders of discovering art, culture and identity.
AMERICAN MASTERS Anik Khan: Street Level
Filmmaker Sofian Khan explores the music of Anik Khan, the Bangladesh-born, Queens, NY-raised hip-hop artist whose music sketches the immigrant experience with rare poetic flare and incisive depth, with a whole masala of influences at his fingertips.
PBS SHORT FILM FESTIVAL Standing Above the Clouds
Standing Above the Clouds follows Native Hawaiian mother-daughter activists as they stand to protect their sacred mountain Mauna Kea from the building of the world's largest telescope.
VIEWFINDER Delano Manongs
The story of farm labor organizer Larry Itliong and a group of Filipino farm workers who instigated one of the American farm labor movement's finest hours – The Delano Grape Strike of 1965 that brought about the creation of the United Farm Workers Union (UFW).
AMERICAN MASTERS Jamaica Heolimeleikalani Osorio: This Is the Way We Rise
Filmmaker Ciara Lacy documents Jamaica Heolimeleikalani Osorio, a Kanaka Maoli wahine poet, activist and academic, and her continued work towards justice for Hawaii's native population.
INDEPENDENT LENS Out of State
In Out of State, two native Hawaiians sent thousands of miles away to a private prison in the desert find a community of other native Hawaiians and discover indigenous traditions from a fellow inmate serving a life sentence. After finishing their terms and returning to Hawai'i, the men both find life on the outside a struggle and wonder if it's possible to ever go home again.
VIEWFINDER The Ito Sisters
Explore the lives of three Nisei sisters from the Sacramento Delta, from their childhood on a farm in the Delta to their internment during WWII and beyond.
AMERICAN MASTERS Maia Cruz Palileo: Becoming the Moon
Filmmaker Ligaiya Romero amplifies the life and work of Maia Cruz Palileo, the multi-disciplinary, Brooklyn-based artist who explores themes of migration and the permeable concept of home in her works, inspired by the oral history of her family's arrival in the United States from the Philippines.
RELISH Pang Vang's Hmong-style Steam Buns
Chef Yia Vang and mom Pang Vang steam up her Hmong-style pork steam buns. Pang Vang shares where she was first introduced to steam buns and why she started making them herself, even though they aren't a part of traditional Hmong fare.
AMERICA REFRAMED Island Soldier
Follow the Nena family as they grieve the loss of their son - his death in Afghanistan makes waves through the community where nearly everyone is connected to the U.S. military. Known as a "recruiter's paradise," Micronesia contributes a disproportionate number of soldiers to the armed forces, who cannot receive benefits...yet young men leave their families behind in pursuit of the American Dream.
AMERICAN EXPERIENCE Mr. Tornado
Mr. Tornado is the remarkable story of Ted Fujita, whose groundbreaking work in research and applied science saved thousands of lives and helped Americans prepare for and respond to dangerous weather phenomena.
Asian Americans is a five-hour film series that delivers a bold, fresh perspective on a history that matters today, more than ever. As America becomes more diverse, and more divided while facing unimaginable challenges, how do we move forward together? Told through intimate personal stories, the series will cast a new lens on U.S. history and the ongoing role that Asian Americans have played.
Now Streaming on NMPBS Passport
AMERICAN MASTERS Amy Tan – Unintended Memoir
The story of the author whose first novel, "The Joy Luck Club," was published to great commercial and critical success. With the blockbuster film adaption that followed as well as additional best-selling novels, librettos, short stories and memoirs, Tan firmly established herself as one of the most prominent and respected American literary voices working today.
INDEPENDENT LENS The Donut King
An immigrant story with a (glazed) twist, The Donut King follows the journey of Cambodian refugee Ted Ngoy, who arrived in California in the 1970s and, through a mixture of diligence and luck, built a multi-million dollar donut empire up and down the West Coast.